This application is for proposals for exhibits in the Waller-Yoblonsky Gallery (WYG) for the Spring 2018 semester.  The WYG is located in the Melvin Graduate Studios at 2998 West Lincoln Street and is a great space for experimentation and smaller exhibitions. Each show will have a reception to celebrate the work on view. 
Proposals can be for group exhibitions, class exhibitions or use, or solo exhibitions. MSU students from all departments and schools are welcome to submit proposals, as are members of the general public.  Submissions are due by Friday, November 10th, 2017 at midnight and winners will be announced by Tuesday, November 21st, 2017. If you do not receive an email in reply, please understand that your work was not accepted.
There is a $10 non-refundable application fee to enter a proposal.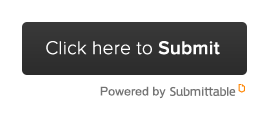 FAQs
Who may submit artwork?
Everyone is allowed to submit a proposal for an exhibition, including the general public. However, the gallery will not cover nor provide shipping or transportation of the art.
What types of artwork do you accept?
Any medium of artwork is acceptable.  The work must be finished and ready for installation.  If your artwork requires special equipment (i.e. headphones, screen, special installation hardware, etc.) you must provide the equipment for the installation.  Please do not submit any work that is not ready for install; for example, charcoals drawing that are not fixed, wet paintings, or works that are being exhibited elsewhere.
All paintings must have a proper hanging device (ie, wire, cleat, etc.)  Sticking a work of art on a nail is not acceptable and is unprofessional. Unless you have prior authorization from the Gallery Director, lack of a proper hanging device will disqualify the piece from exhibition.
Applicants should submit the following documents: an artist statement (maximum 1000 characters,) an image list that corresponds with submitted works, and if needed a proposal including install needs (max 4000 characters) .  Please submit each document separately as a Word document or a PDF.  In addition to the documents, please submit 8-10 images or A/V files.  Images should be a maximum of 1200 x 800 pixels and audio or video clips should not exceed 2 minutes each.  Accepted formats are JPEG, TIFF, PNG, MP3, MP4, WAV, and MOV.
Install and publicity:
The Managers of the WYG will oversee your installation and make sure that basic tools and paint are provided. It is the responsibility of the artists to communicate with the Gallery Managers to schedule access to the gallery for install.
However, the artists must install their own work and deinstall their own work. Installers who are not students, staff, or faculty at MSU work at their own risk. As stated above, if special equipment is needed, it is up to the artists to bring it with them for install.
Receptions usually occur on Fridays, 5:30- 7:30 pm and deinstallation usually occurs the next day, on Saturday.  Exceptions can be made for the reception date, but no exceptions for deinstall.  The food for the reception is the responsibility of the artists.  If you have EXTREME financial limitations, please come talk to the Gallery Director, Ella Watson.
Publicity includes printing of 12 posters of the artists design. Any print materials beyond that are the responsibility of the artist(s).  It is up the the artists to design the poster and have it approved by the Gallery Director before release.  It is also up to the artists to write their own press release.  The Gallery Director has handouts on how to write the press release and can offer guidance in this area.  It is good to have the posters and press releases complete and into the Gallery Director two weeks minimum before the show.
A press release and image will also be placed on Facebook, Instagram, and the HECG website, ONLY WHEN both the press release and image are complete.  If the design and press release are well done, the announcement will be sent to our 450+ emails on our list.
Does my 2D artwork need to be framed?
Although framed artworks are preferred, unframed work will be accepted only at your own risk. Unframed work is prone to damage and the gallery will not accept responsibility for any damage to unframed art.
May I submit an audio or video piece?
Absolutely!  Audio and video pieces are always welcome. See requirements above.
If you have further questions, please email the Gallery Director, Ella Watson, at ell.watson@montana.edu.