iAiR 2017: Montana State University School of Art International Artist in Residence
Mission:
To foster an environment of international artistic exchange while providing a rich working experience for the artist to practice and grow. The School of Art strives to cultivate a dialogue between the national and international art community and the community of Bozeman, Montana. The iAIR program at the School of Art is supported in part by the Beulah Glaze Waller Endowment.
From the Director of the School of Art:
We are a community of committed, creative people bound together by a shared understanding of visual language and a dedication to the enlightened understanding of visual culture and the histories that generate it. We are at the heart of Montana's most influential and inventive artistic community, providing an energetic environment in which new ideas can flourish.
Founded in 1893 as the state's land grant college, MSU's School of Art was originally a center of creativity promoting good design for the manufacturing and craft industries. Our role has continually evolved and redefined itself to reflect the needs of the communities of which we are apart.
Now as then, our vision remains the same – to provide a world-class creative education, which makes a significant cultural, social, and economic contribution to the university; to the broader community; and to the global community as a whole.
Location:
Bozeman is the county seat of Gallatin County, Montana, United States, in the southwestern part of the state.  Bozeman has experienced a healthy pace of growth. Over the past 40 years, it has grown from the 6th to the 4th largest city in the state.  The area continually attracts new residents due to quality of life, scenery, and nearby recreation. In August 2010, Bozeman was selected by Outside Magazine as the best place to live in the west for skiing.
Bozeman is located at an altitude of 4,820 feet (1,468m). The Bridger Mountains are to the north-northeast, the Tobacco Root Mountains to the west-southwest, the Big Belt Mountains and Horseshoe Hills to the northwest, the Hyalite Peaks of the northern Gallatin Range to the south, and the Spanish Peaks of the northern Madison Range to the south-southwest. Bozeman is east of the continental divide, and Interstate 90 passes through the city. It is 84 miles (135 km) east of Butte, 125 miles (201 km) west of Billings, and 93 miles (150 km) north of Yellowstone National Park.
Montana State University is a Tobacco Free campus. It is the policy of MSU to promote the health, wellness, and safety of all employees, students, guests, visitors, and contractors while on campus. Therefore, the campus has been free of tobacco-use since August 1, 2012. The use of tobacco (including cigarettes, cigars, pipes, smokeless tobacco and all other tobacco products) by students, faculty, staff, guests, visitors, and contractors is prohibited on all properties owned or leased by MSU, including:
all interior space on the MSU campus and property leased by MSU, including the agricultural research centers and other remote sites;
all outside property or grounds on MSU's campuses, including areas such as walkways, breezeways, parking lots, and patios;
all outside property leased by MSU;
all indoor and outdoor athletic facilities.
 Residency Details:
Residency Dates: Monday, October 2, 2017 – Sunday, November 5, 2017
Exhibition Venue & Dates: Helen E. Copeland Gallery (HECG) October 30- November 3rd, 2017
The incoming flight will be scheduled for arrival in Bozeman on Monday, October 2, 2017 ; departure flight will be scheduled on Sunday, November 5, 2017.
The lectures and critique dates will be scheduled in conversation with the iAIR upon arrival in Bozeman.
Eligibility:
The iAIR program is a multidisciplinary residency, open to all forms of visual arts and design, selected by a peer review panel of 6-8 members. Applications are open to emerging, mid-career, and established national and international artists.  Artists must be fluent in English in order to communicate and interact with faculty, staff, and students. Artists absent from residency in excess of four (4) days require prior arrangement with Residency Director. Absence may jeopardize artist's residency. Current undergraduate and graduate students are not eligible to apply for this program.
Application Information:
Applications are to be submitted online at https://hecgallery.submittable.com/submit or click here: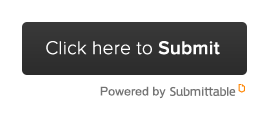 Applications will be accepted until Friday, March 10th, 2017 at 6PM MDT (Midnight GMT). There is a $35.00 USD application fee due at the time of submission.
Applicants should submit the following documents: a CV or résumé; an artist statement (maximum 500 words); an image list that corresponds with submitted works; and a residency proposal (maximum 500 words). Please submit each document separately as a Word document or a PDF. In addition to the documents, please submit 8-10 images or A/V files. Images should be a maximum of 1200 x 800 pixels and audio or video clips should not exceed 2 minutes each. Accepted formats are JPEG, TIFF, PNG, MP3, MP4, WAV, and MOV.
All documents and files should be labeled with your first initial and surname followed by submission type (i.e. h.miller_cv, h.miller_image1, h.miller_audio2, etc.).
Studios and Special Facilities Available:
The iAIR will have access to a private office space in the Melvin Graduate Art Studios. The Melvin Graduate Art Studios look out at either the Gallatin Mountain Range or the Bridger and Spanish Peaks Range. There is a tool room with band saws, a table saw, and a drill press. With a private electric salt kiln, ceramicists are free from the sharing of mass kiln firings. The Melvin Graduate Art Studio also provides Internet access through several shared computer stations (PC and Mac) and Wi-Fi. Following appropriate inductions, the iAIR will also have access to the following facilities at Haynes Hall: ceramics, printmaking, letterpress, digital labs, wood workshop, metals workshop, sculpture yard, and a small B&W darkroom.
Housing:
In the five-week residency, the artist will live in a private, furnished apartment on campus; which is a 5-minute walk to the School of Art in Haynes Hall and a 15-20 minute walk to their studio space at the Melvin Graduate Art Studios. Laundry facilities are not provided in the apartment. However, there are many facilities available on campus and within Bozeman. The apartment also includes one parking space should the iAIR should wish to rent a car. Artists are expected to keep their apartments in a neat and orderly fashion. The apartments are furnished and clean upon arrival and should be left in the same condition upon departure, normal wear and tear excepted. No unauthorized persons or pets are allowed to reside in apartment with the artist. Please note that Montana State University is a Tobacco Free campus.
Accessibility:
Facilities are fully accessible.
Artists Responsible for the following:
Application fee – $35.00 USD, US Visa Expenses, personal medical insurance, living expenses, material costs above what is provided by the School of Art, transportation once in residence, and any shipping of artwork to and from the residency.
MSU School of Art provides:
Roundtrip airfare to Bozeman, pick-up and drop-off at the airport, housing/utilities, office space, materials assistance (up to $250.00 USD), program administration, and a general stipend of $1000.00 USD ($900.00 upon arrival and $100.00 as room deposit will be given to the iAIR upon completion of the residency.)
Other Expectations and Opportunities:
The School of Art at Montana State University has created this program to develop a relationship between the artist with the students, faculty, and community of Bozeman, MT. "Conversations about Art" is an informal dinner gathering that seeks to create a forum for exchange between the iAIR, faculty members, and graduate students. "Ways of Seeing" includes a public lecture and image presentation on their practice to introduce the iAIR to the community. It is also expected of the iAIR to participate in a minimum of one lecture for the School of Art Foundation classes and at least one group critique session with the graduate students. Further participation in teaching and lectures across the School of Art is expected throughout the residency. The iAIR is also expected to participate in an onsite exhibition at the Helen E. Copeland Gallery at the School of Art. Residents may participate in any of the other classes, critiques, or workshops offered at the School of Art during their stay.